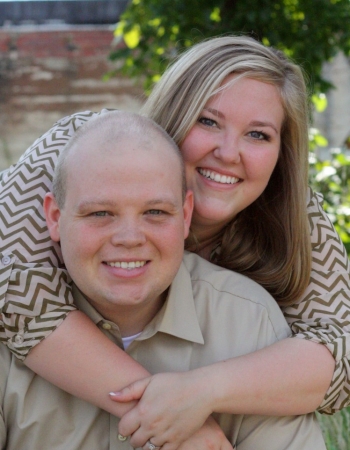 Pastor Clint & Morgan Russell
Clint and Morgan serve as the Associate Pastors at Cornerstone. Clint is an Ordained Minister of the Assemblies of God.  Prior to Cornerstone, Clint served as a youth pastor for 4 years until he met his wife and they served together for a year.  In 2015 they transitioned to being Children's Pastors where they served for 2 years.  After moving to McKinney from Tyler in 2017, they found Cornerstone Church and immediately felt called to plug in and serve!
Clint and Morgan met in Texas and were married in November of 2013.  They have one furbaby, Zoey, and she is a Toy Australian Shepherd.  Morgan was born and raised in Montana and Clint is a native Texan!  They love serving the Lord together and being a part of what God is doing in the lives of His people.